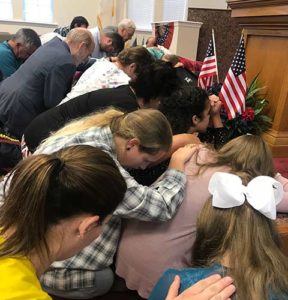 Sometimes there are many limitations to what we can do to meet the needs of hurting people. Our world is full of people who are struggling through physical, emotional, financial and most importantly spiritual needs. While it is true that we may be limited in some ways of helping, we can commit to pray for you. Linwood Baptist Church is a church that believes in prayer, and we would love to have the opportunity to pray for you.
Confess your faults one to another, and pray one for another, that ye may be healed. The effectual fervent prayer of a righteous man availeth much.
How Can We Pray for You?
We would love to join with you in prayer about the burdens that you are carrying. If you would like, you may provide your prayer requests below, and we will help you pray for these things.