Children's Church
Every Sunday morning we have a special time of church for our children from ages of 4-12. They are dismissed during the fellowship time of the main worship service where they go to have activities and a Bible lesson on their level. We have a team of five different children's church couples who rotate each week, but still operate off of the same structure and curriculum. They are picked up by their parents or guardian at the end of the main worship service.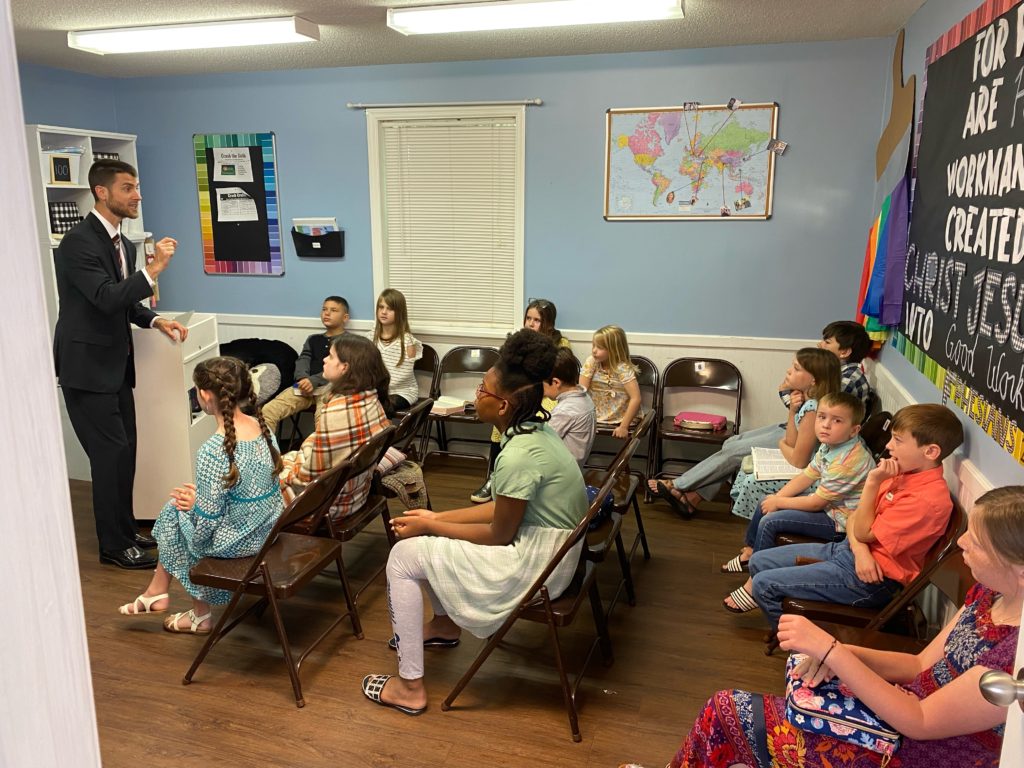 ---
Music Ministry
Linwood Baptist Church offers Spirit-filled music for and from all ages. We have a children's choir, youth choir, adult choir, as well as well as a variety of soloist and groups for special music. We also do Christmas and other special event musicals and programs.
…He hath put a new song in my mouth, even praise unto our God…
Nursery Ministry
Nursery is provided for all services for infants and toddlers. All workers have completed background checks.